I was fortunate enough to be asked for an interview by the bloggers of a website called Savvy Cinderella, a which allows newlyweds and soon to be brides to exchange wedding goods/items and advice for staying on a budget. Here is the article...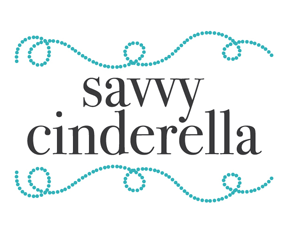 Ask the Expert: Kerry McCullough, DIY Centerpiece Extraordinaire
Kerry McCullough is an expert on creating DIY centerpieces on a budget. She has created a YouTube channel where she creates a new and unique centerpiece every month. Her tips and suggestions will help that bride who is thinking about making her own centerpieces but doesn't want it to cost a fortune! Kerry offers some great advice and helpful hints for our savvy readers.
Tell us a little bit about your background and how you got involved in creating 'do-it-yourself', savvy centerpieces?
I got married in September of 2008 and didn't have a clue about wedding planning, never mind planning on a budget. I decided not to go with a wedding planner to save money (which is a debatable subject in itself). So, I started doing extensive researching on what things generally cost and how to lower those costs. It can be really difficult planning a budget wedding when you don't even know what is considered reasonable versus expensive. After the wedding, I had learned so much and was able to help several friends save money with their weddings. Then, I decided to start a website for planning an affordable wedding in Maryland (where I'm from), as well as a general budget wedding planning blog.
What is a good price range for a DIY centerpiece and what are some tips to stay within that budget?
It really depends on your budget, but I'd say that the least expensive DIY centerpiece you could make that would still look really good would be between $20-30.
What types of flowers look gorgeous in centerpieces but won't go over budget?
The trick is to find really great fillers. I think that you should be able to use your favorite flowers in your wedding centerpieces- just not a ton of them. If you love hydrangeas, use one or two and use your creativity to find other ways to fill up the rest of the centerpiece. Things like limes, lemons, water, sea glass, sand, flower petals and bear grass are great accents to compliment your central flower. If you don't have a particular flower in mind, the best way to go is by checking out what is in season at your local farmer's market.
What are some staple items for a DIY centerpiece and where can you find them for the best price?
The number one staple item you need for a DIY centerpiece is the vase. You can buy bulk vases online and save a lot of money. Check out several sites and make sure you're getting the best deal. Google phrases like "discount glassware" or "discount vases" to find these websites. Other staple items would be votive candles with holders, flower petals to spread around the tablecloth, some kind of filler accent for the vase (like the ones mentioned above). You might also pick up some round mirrors to place your centerpiece on top of for an extra bit of flash.
Every month you create a DIY centerpiece on a budget. Where does your inspiration come from?
My inspiration honestly comes from walking around the grocery store or farmer's market. I don't go into it with any preconceived ideas. I just walk around and see what is reasonably priced and then I try to envision the entire centerpiece as I start collecting things.
If a bride wants to create a unique, creative centerpiece, what ideas or suggestions would you give to her?
I would say to search Google Images and YouTube videos on wedding centerpieces, add your own personality and taste, and combine all of your favorite aspects to really make it your own.
What are the pros and cons to creating your own centerpieces rather than having them professionally done by a florist?
The only cons I see are a) finding the time to do it all and b) preserving the flowers for a couple of days (since you can't do it all the morning of your wedding). Everything else about creating your own wedding flowers is so much fun, in my opinion. I had all of my bridesmaids and family over two days before the wedding and we put together the centerpieces and bouquets. We had so much fun, and the bridesmaids really took pride in what they made.
Any other tips or suggestions for our followers?
Do a test run! I can't stress how important it is to put a sample centerpiece together weeks ahead of time, and leave it out to see how many days it takes before it starts looking limp and dingy. You might see something that looks great in a picture, but it might not hold up so well when you try it yourself. Just be prepared to modify and have a back up plan if something doesn't work the way you thought it would.
How can our followers contact you?
Email is best: kerry@budgetwiseweddingmd.com
Additional Information about Maryland Budget Wise Weddings:
This website was designed to help Maryland brides who are getting married on a budget. It features local affordable vendors, a budget calculator, a timeline for people who are working while they plan, tricks and tips for saving money, local bridal shows, articles, and a community advice board. For those who aren't in Maryland, you will find all of the pages helpful except for the vendors and bridal shows. The goal of Maryland Budget Wise Weddings is to take away the stress of planning a wedding on a budget and make it a fun experience.